Regular price
$49.99 USD
Sale price
$39.99 USD
Unit price
per
Sale
Sold out
Free Shipping On Orders Over $59.98+

2-3 Days Delivery Available
90 Days Money Back, One Year Warranty

Except for final sale items
Checkout Securely With Payment

American Express
Diners Club
Mastercard
Discover
Paypal
Venmo
visa
Google Pay
Apple Pay
Shop Pay
Meta Pay

The device is suitable for use after the 12th week of pregnancy.
Features:
Color: Blue, pink, purple, green
The probe and the main engine are integrated design
High precision FHR LCD digital display
With headphone design, mothers can listen to fetal heart sound at the same time
High sensitivity ultrasonic transducer
Low ultrasonic output intensity
Low power consumption
Volume adjustment

Monitoring your baby's heartbeat: With our high-quality fetal Doppler, you can accurately monitor your baby's heartbeat. It will work from 12 weeks of pregnancy and its LCD screen shows your baby's heart rate. You can use ultrasound gel or baby oil to find your baby's heartbeat!
Good battery life: Our battery-powered fetal Doppler has a modern design and uses very little power. This will allow you to carry it around with you without worrying about running out of battery!


Measurement range: 50-240bpm
Accuracy: ± 1% or ± 1 times / min,take a large value.
Operating mode: continuous wave
Nominal sound working frequency: 2.5MHz.
Ultrasonic output power: < 40mW
The sensitivity: >90dB, at the place 200mm away from the surface of the probe
Service time of battery: not less than 60 minutes.
Low power indication: battery symbol flashes
Automatic switch off: no value of fetal heart rate within continuous two minutes or no key operation
Environment Requirements
Ambient temperature: 5℃-40℃
Humidity: 30%-80%
Atmospheric pressure: 60kPa-110kPa
Storage temperature:-20℃ - +55℃
Relative storage humidity:10%-93%
Dimension:
117(L)×57(W)×35(H)mm
Weight(without battery):
80g (including battery)
Power Requirements:
2 AAA (No. 7) alkaline battery, 3.0V

PACKAGE INCLUDES:
Earphones
1x Fetal Doppler
User Manual
View full details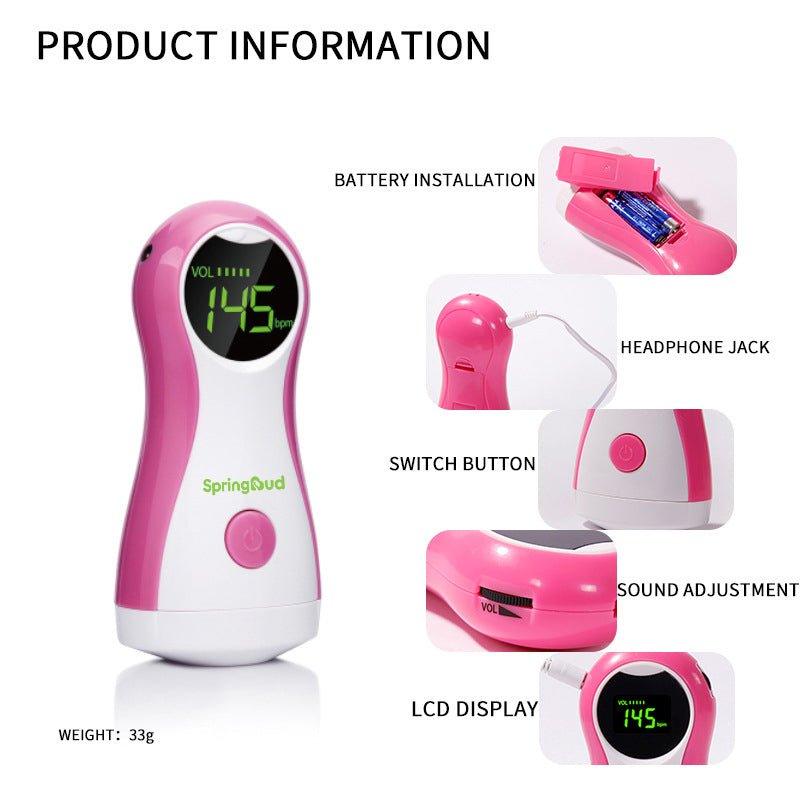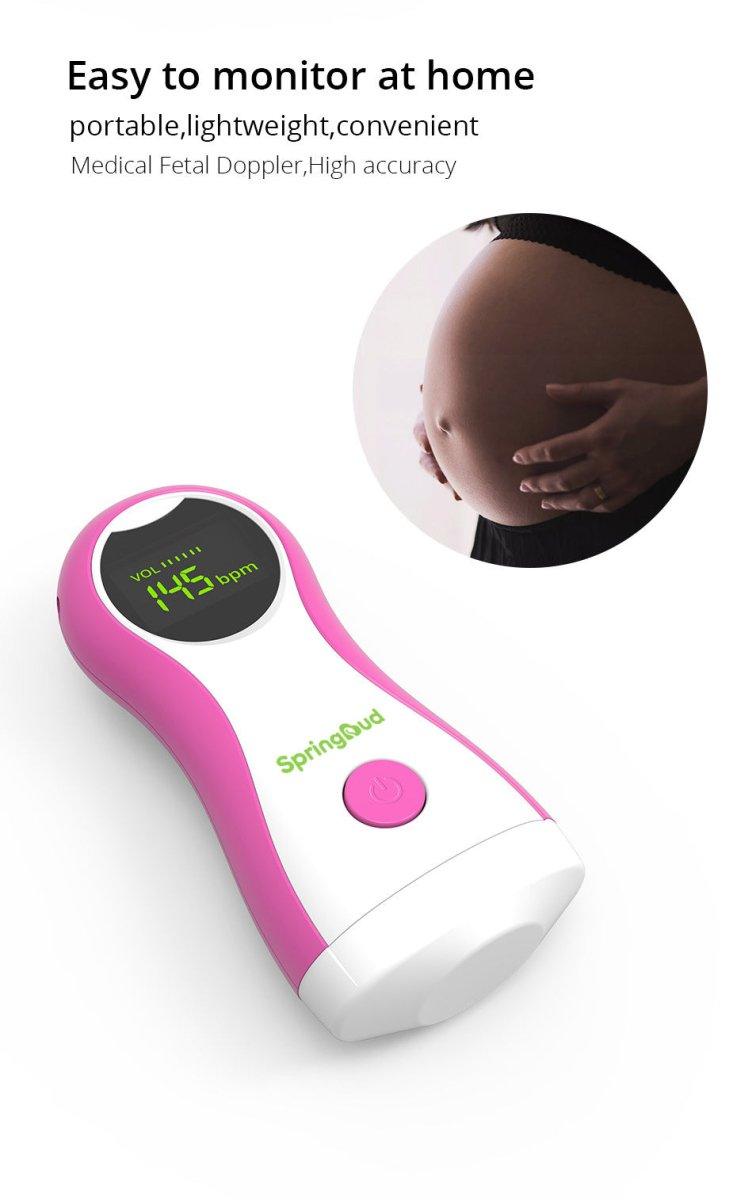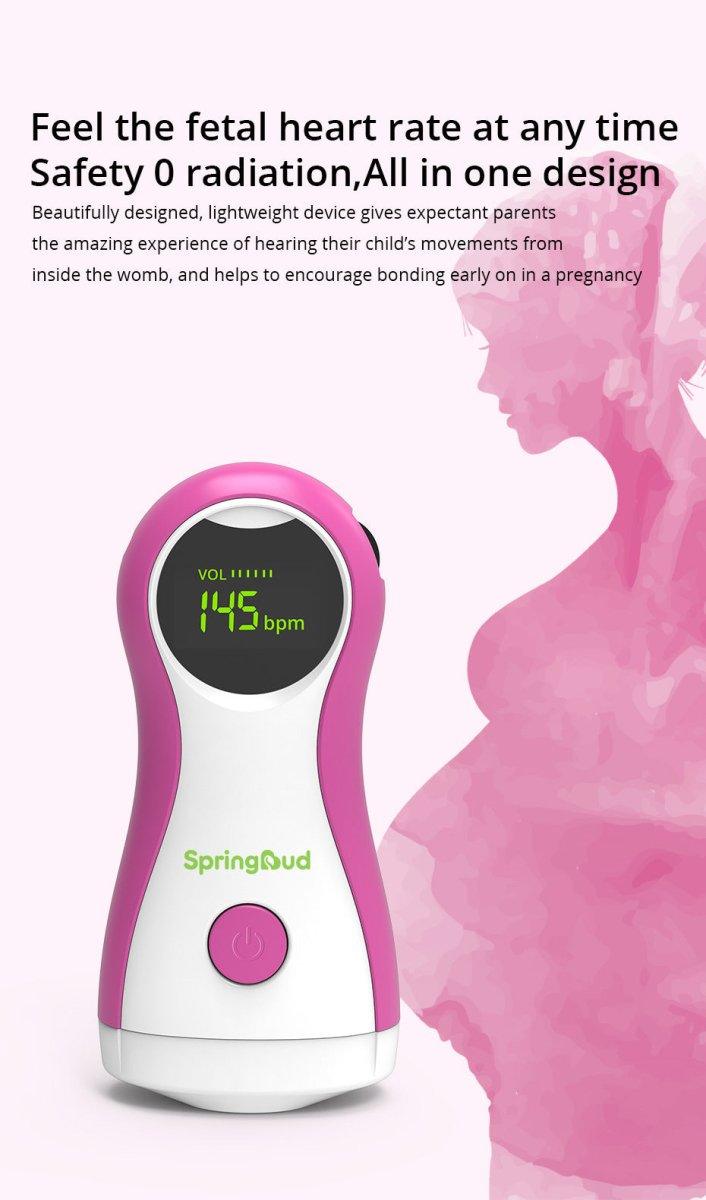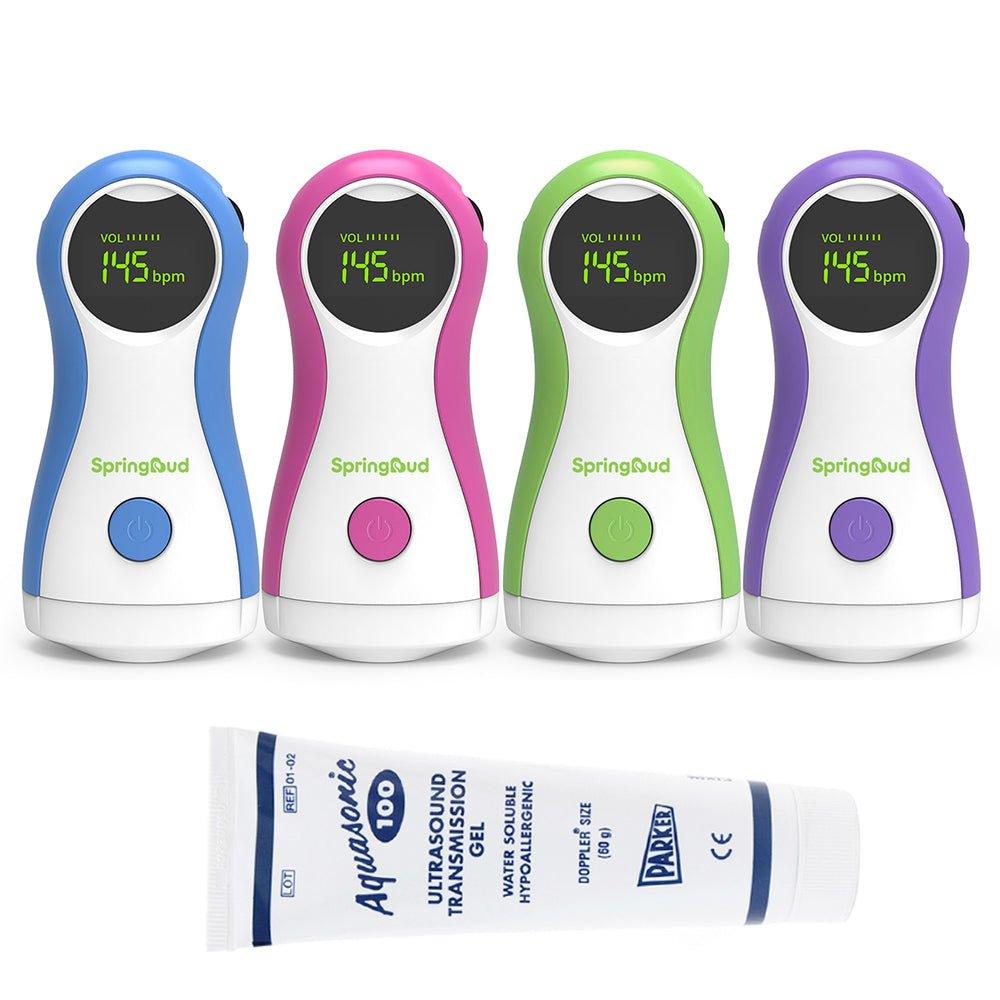 When we got the Doppler it didn't work, but they did send a replacement. Waiting on it now.
We haven't used it because my daughter miscarried. I am saving it for later.
Fast Shipping From The USA

Pay In 4 Interest-free Installments For Orders $50+